Adult Study &
Spiritual Growth Opportunities
---
Adult Study
Monday AM Women's Study - 9:30-11am -

Church Library
Monday AM Women's Study - Mere Christianity

by C.S. Lewis
Monday, March 11th - Preface, Forward & Book 1 (pref.-p. 32)
Monday, March 18th - Book 2 (pp. 35-65)
Monday, March 25th - No Meeting
Monday, April 1st - Book 3, sections 1-4 (pp. 69-93)
Monday, April 8th - Book 3, sections 5-8 (pp. 94-128)
Monday, April 15th - Book 3, sections 9-12 (pp. 129-150)
Monday, April 22nd - No Meeting
Monday, April 29th - Book 4, sections 1-6 (pp. 153-186)
Monday, May 6th - Book 4, sections 7-11 (pp. 187-227)
---
Monday PM Adult Study - 5:00-6:30pm

in the Youth Room

(childcare provided)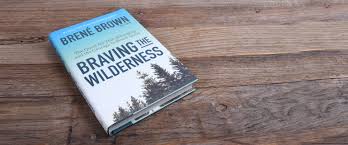 "Braving the Wilderness," by Brene Brown
3/4 Chapter 1: "Everywhere and Nowhere"
3/11 Chapter 2: "The Quest for True Belonging"
3/18 Chapter 3: "High Lonesome: A Spiritual Crisis"
3/25 Chapter 4: "People Are Hard to Hate Close Up. Move In."
4/1 Chapter 5: "Speak Truth to Bullshit. Be Civil."
4/8 Chapter 6: "Hold Hands. With Strangers."
4/15 No meeting - Spring Break
4/22 No meeting - Easter Monday Holiday
4/29 Chapter 7:

"Strong Back. Soft Front. Wild Heart."
---
Thursday AM Bible Study - 10-11am - Pastor's Study every week
Join Pastor Bryn or Pastor Jen to study the lectionary scripture for an upcoming Sunday sermon. This is a chance to learn more about the text in its historical and literary context, as well as to prayerfully explore what wisdom it might hold for you that will help you relate its message to your personal life and faith journey. No previous Bible knowledge is presumed or expected. All are welcome!
Saturday AM Men's Fellowship - 8-9am - Fellowship Hall every week
Join this group of faithful men who gather together for breakfast and study. Each week brings a new menu and new facilitators who lead the group through book and video studies, scripture passages, and other topics related to our faith.
---
Saturday AM Women's Fellowship - 8:30-9:30am - Youth Room every week
Join this group of faithful women from 8:30 to 9:30 in the Youth Room. Gathering together for conversation, study, laughter, and prayer, this group draws the women of our church closer to one another and to God. (If you know you will need child care, please let us know in advance and we will do our best to provide it in the Nursery.)
---
Too busy for a weekly class?
Try these on-line spiritual exercises to revive your soul...
For a chance to learn about various visualizations, meditations and prayer practices to heal your spiritual exhaustion, renew your faith, and help you better understand what type of prayer best connects you to your source in God - explore some quiet, centering prayer exercises on your own. This on-line curriculum draws on the work of Rev. Flora Slosson Wuellner and her book Feed My Shepherds: Spiritual Healing and Renewal for Those in Christian Leadership.
If you would like more information, click here, or speak to one of our pastors at 203-775-1259 or e-mail the church at office@uccb.org.
---
We always welcome your suggestions about what you would like to study.
So if you have ideas or questions please contact either Rev. Bryn Smallwood-Garcia or Rev. Jennifer Whipple at 775-1259 (Bryn@uccb.org or Jennifer@uccb.org). We hope to hear from you all!!
---
Copies of Books from our Recent Book Studies are available in the Church Library to borrow. Those titles include:
Speaking Christian, by Marcus Borg

Convictions, by Marcus Borg

A New Kind of Christianity, by Brian McLaren

The Irresistible Revolution: Living As An Ordinary Radical by Shane Claiborne

Change the World: Recovering the Message and Mission of Jesus (group study guide) by Mike Slaughter

Room to Grow: Meditations on Trying to Live As a Christian by Martin Copenhaver

Being Mortal: Medicine and What Matters in the End by Atul Gawande

Bold and Brazen: Exploring Biblical Prophets by Barbara Essex

The Four Agreements by don Miguel Ruiz

The Road to Character by David Brooks

Christianity and World Religions by Adam Hamilton

Bad Girls of the Bible by Barbara J. Essex

Red Letter Christians: A Citizen's Guide to Faith and Politics by Tony Campolo

Help Thanks Wow: The Three Essential Prayers by Anne Lamott

Christianity After Religion: The End of Church and the Birth of a New Spiritual Awakening, by Diana Butler Bass

The Heart of Christianity by Marcus Borg

Love Wins by Rob Bell

29 Gifts: How a Month of Giving Can Change Your Life by Cami Walker

Have a Little Faith by Mitch Albom

The Faith Club: A Muslim, a Christian, a Jew - Three Women Search for Understanding by Ranya Idliby, Suzanne Oliver, and Priscilla Warner

The Red Tent by Anita Diamant

Raising Your Spirited Child: A Guide for Parents Whose Child is More Intense, Sensitive, Perceptive, Persistent, and Energetic by Mary Sheedy Kurcinka

Advent Conspiracy: Can Christmas Still Change the World by Rick McKinley, Chris Seay, and Greg Holder

Having a Mary Heart in a Martha World: Finding Intimacy With God in the Busyness of Life by Joanna Weaver

Having a Mary Spirit in a Martha World: Allowing God to Change Us from the Inside Out by Joanna Weaver
---
Other Recent Studies Include:
Being Mortal by Atul Gawande
The Shack by William Young
The Secret Life of Bees by Sue Monk Kidd
The Noticer: Sometimes All a Person Needs is a Little Perspective by Andy Andrews
How to Talk So Teens Will Listen and Listen So Teens Will Talk by Adele Faber and Elaine Mazlish
---
IN CASE OF INCLEMENT WEATHER:
On Sunday mornings, we worship no matter what the weather -- with whomever can safely make it to our Meetinghouse. Our cancellation you policy for midweek classes is to follow the Brookfield Public Schools schedule. If there is a school delay, cancellation, or early closing due to bad weather, we cancel all classes for that day. For a quick check of the school weather decision, can click on the Brookfield Public Schools website at www.brookfield.k12.ct.us or call the schools office at 203-775-7700 (x3). Cancellation of weekend classes or events at church are generally posted on the doors or church answering machine (203-775-1259).
This page was last updated on 08/03/2011 07:23 PM.
Please send any feedback, updates, corrections, or new content to .