Palm Sunday: March 25
Festive Worship at 8:30 & 10:30 am, and the Children's Palm Processional at 10:30am. Rev. Bryn Smallwood-Garcia preaches, "Wild Horses," on Psalm 118:1-2, 19-29 &
Mark 11:1-11. Children do not need to arrive early for the Palm parade, but can line up in Brooks Hall at the start of 10:30 worship.
---
We hope you will join us for our Easter Celebration! Sunday, April 1st

Easter sunrise at at
Happy Landings Open Space (55 Whisconier Rd., Brookfield)
Join your friends from around town in this outdoor worship led by the Brookfield Ecumenical Clergy. A lone bagpiper plays in the dawn, and Jennifer Whipple brings the message, "From Silence to Celebration." Special offering supports Brookfield Social Services Emergency Fund.
Note: Parking is limited. Carpool if you can, but parking is available at Happy Landings, along Route 25, or at Valley Presbyterian on West Whisconier Road.
Worship in the Meetinghouse at 8:30am and 10:30am
Rev. Jennifer Whipple preaches "From Silence to Celebration" on the Easter story from Mark 16:1-8. Communion will be served at 8:30am service only. Joyous celebration with adult and children's choirs at 10:30am service. Church school and nursery care at both services.
Special Services of Holy Week
Palm Sunday: March 25
Festive Worship at 8:30 & 10:30 am, and the Children's Palm Processional at 10:30am. Rev. Bryn Smallwood-Garcia preaches, "Wild Horses," on Psalm 118:1-2, 19-29 & Mark 11:1-11. Children do not need to arrive early for the Palm parade, but can line up in Brooks Hall at the start of 10:30 worship.
7:30 pm Maundy Thursday: March 29 Candlelight Communion in the Meetinghouse with service of Tenebrae and special music from the Adult Choir. Rev. Bryn Smallwood-Garcia preaches on the preparation of the Passover meal for the Last Supper, as described in the Gospel According to Mark.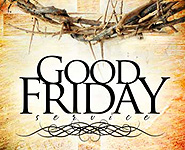 10am Good Friday: March 30
All are welcome to join us in the CCB Meetinghouse to begin our annual ecumenical "Cross Walk" around town with our brothers and sisters from other Brookfield churches – sharing prayers, scripture, and reflections as we remember the solemn journey of Jesus to the Cross.
---
"Come Walk
with Me"
Offered to you by: The Deacons and Stephen Ministers of CCB
---
Sunday Worship Services
8:30 a.m. - Family worship with weekly communion
Nursery care and one-room Church School for pre-K to grade 8.
10:30 a.m. - Family worship with choirs
(Communion on 1st Sundays each month.)


Nursery care and
age related classes room pre-K through 8 grade and nursery care.
Regular office hours: Monday -Thursday 9:00am - 3:00pm and Fridays 9am - 12noon.
---
---
Adult Study Opportunities
Come Walk With Us during Lent!


CCB Adult Education Offerings
Continue to STRETCH, grow, and transform your faith by participating in
one or more of our study and fellowship opportunities for adults during this Lenten season:
NEW: Saturday Lectionary Bible Study 9:45 to 11am in the Church Library
On the remaining Saturday in March 3/24, we will gather to look more deeply into scripture texts for upcoming weeks in our Lenten worship. NO previous Biblical knowledge is presumed or required – ALL are welcome!
For more information, click here.
---
In case of inclement weather:
On snowy or icy days, please use your best judgment about driving to church. We cancel Sunday Worship when officials advise non-emergency vehicles to stay off the roads. Our mid-week cancellation policy follows Brookfield Public Schools, on their website at www.brookfield.k12.ct.us or on their phone message 203 775-7700 (x3). If there is power, weekend event cancellations get posted on this website and/or answering machine (203 775-1259).
---
Inter-generational Church Family Retreat
All are welcome! May 4-6 at Silver Lake Conference Center in Sharon, CT
Join us for a relaxing and reflective weekend of activities, music, nature and fun. $135 per adult; $105 per kid for the whole weekend - a great deal for a weekend away!
Sign up on the church office bulletin board, write to colombo619@gmail.com, or see Kerri Colombo or Amy D'Alessandro to learn more. (Note: There is also a Saturday only option. See the bulletin board for more details.)
---
Community Access
The above clips and many more from The Media Team are available online. Search "uccbvideo" at YouTube.com or click on the images.
If you have technology skills or like to work behind the scenes, this is a great opportunity for you to give something new a try. Please email webmaster@uccb.org for more details.
---

We are part of something
greater than ourselves!
Online giving can be managed through our new secure
g Try the NEW Pushpay App
Photos
Visit our photo page here to see photos from life at the church.
Click here for local news coverage of CCB and it's members

---

Visit the CCB twice a month thrift shop to support the church wider missions.

Click here for more info.
Worship at CCB
We invite you to attend every week,
and to invite your friends to join you.
YOUR QUESTIONS ARE WELCOME HERE!
Would you enjoy the guidance of fellow seekers to help you support your children's growth into strong and compassionate moral thinkers?
Are you looking for a place where you can bring your deepest joys and sorrows and find real companionship in celebration and suffering?
Do you long for a place where you and your family can learn to love one another and care for the world in a compassionate faith community?
We hope our little white-steepled meetinghouse will become a weekly refuge for your soul -- where you can join us to share gratitude and wonder for your life, and learn to use ancient spiritual resources to wrestle with your questions about the greatest mysteries of the universe.
No matter who you are or where you are on life's journey,
YOU (and your questions) ARE WELCOME HERE.
---
We offer Communion every week at 8:30am
& on 1st Sundays each month at 10:30am.
Programs for Children & Youth
Nursery is open for both Sunday services. During the summer, we have one-room Church School at 8:30 and 10:30am services for grades K-6.  At 10:30 during the school year, there are age-graded classes for Pre-K through grade 8. Young people usually leave for their classes during a hymn early in the service, but all children are welcome to stay in adult worship if they prefer.
Want to revive your soul? Try some Spiritual Renewal
Thursday Morning Prayers & Bible Study
9:00 to 10:30am in the Church Library
Begin your day with a time of quiet contemplation in a simple ministry of prayer, as we lift up the names of those who are sick or grieving, who are in discernment, or have thanksgiving or celebration to share. We will have a brief Bible study of our weekly lectionary scripture texts, led by Senior Pastor Bryn Smallwood-Garcia. Join us every Thursday, or drop in as you have a need for prayer or a morning free for study.
If you would like more information, speak to one of our pastors at 203-775-1259 or e-mail the church at office@uccb.org.