Barbara Crandell
Meet Our New Church School Coordinator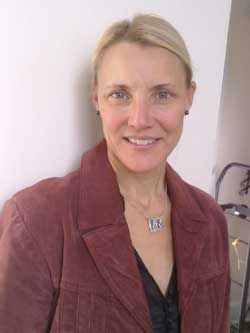 I wanted to take a moment to introduce myself to the congregation as your new Church School Coordinator. My name is Barbara Crandell. Although I was raised Presbyterian I became an official member of The Congregational Church of Brookfield in March of 2013. My husband and I and our two little girls make our home in New Milford. Currently, I am a stay at home mother and work part-time as a personal trainer. In the summer months I teach swim lessons. Prior to my adventures in motherhood, for over ten years I worked as a Health Education teacher. Additionally, I hold a certification in Physical Edu-cation. I have also coached cross country, track & field, and swimming. When my children are older, I am looking forward to returning to the classroom.
What drew me towards this position is that I could use my talents in education to help expand upon an already great program. First, I want to thank Heather for her years of service in this position. I know my oldest daughter has always loved having her as a teacher. I also want to thank Miss Debbie and Reverend Jennifer for their encouragement to apply for this posi-tion. Finally, thank you Reverends Bryn & Jennifer and the personnel committee for giving me the opportunity to serve our church in this capacity. I am excited about this new adventure and thank you for welcoming me into this role.
Contact Barbara by email here
This page was last updated on 11/02/2014 06:31 PM.
Please send any feedback, updates, corrections, or new content to .