Yankee Fair — We're Back!
Yankee Fair & Barn Sale
Saturday, October 16th
We hope you enjoyed
our Yankee Fair and Barn Sale
- an opportunity for fellowship and to welcome people from near and far to our church campus.
With an eye on safety, things are a bit modified this year, and we ask that everyone is masked when inside our buildings. As is our custom 50% of the Fair proceeds will go to outreach and mission efforts. This year our mission partners are the Brookfield Food Pantry, RIP Medical Debt, our Refugee Resettlement Ministry, and Heifer Project (with a booth staffed by our Church School folks). 25% of the proceeds will go to our Buildings & Grounds Endowment, and the remaining 25% will go to scholarship folks who are looking to participate in faith building retreats and conferences, summer camp, and more.
For a preview, click on the videos below.
I

n Person Worship, Church School

and Nursery Care
I Believe Even When: The Unthinkable
Sunday, October 17th - 8:30 & 10:30am Worship



We have the privilege of hearing from one of our own church members, Megan Duggan, this Sunday as she shares about how she lives out her faith and where she sees God in her work in the field of Pediatric Oncology. We hope you will join us to hear Megan's powerful testimony to the strength her faith provides and how she sees God alive and active in the midst of her daily life working with families who are journeying through the unthinkable.
We will have two services with a brief (30 minute) worship in our Outdoor Chapel at 8:30am (weather permitting - in the meetinghouse if it rains) and a 10:30am worship inside our Meetinghouse. We are grateful to our volunteers who will join with us in worship as greeters, ushers, Media Booth worker, Scripture readers and more. We will have the wonderful opportunity to be serenaded by the sounds of nature in our Outdoor Worship and be fed by the sounds of our soloist, Nancy Trew Sugden, at our Worship in the Meetinghouse.
Note: Nursery Care will be available at both worship services, and Church School will meet at 10:30am.
You can sign up for our worship services, nursery care, and church school at the links below. Please bring a comfortable mask with you or plan to receive one from our greeter. And please plan to sit at a little bit of a distance from those who are not members of your household so we can ensure we are doing all we can to keep everyone safe.
Sunday, October 17th, In-Person Worship: 8:30am in the Outdoor Chapel
We will join together in the Outdoor Chapel for a 30 minute in person worship.
You will find the sign up link below.
We ask that people intending to join us for In Person Worship sign up
and include how many people and the names of those who will be attending worship with you. You can register for our In Person Worship using the following link:
https://www.signupgenius.com/go/5080c4ca8af28a4f94-830am11
Sunday, October 17th, In-Person Worship: 10:30am in the Meetinghouse
We will join together in the Meetinghouse for our in person worship. We are looking to keep this service to no more than 45 minutes.
You will find the sign up link below.
We ask that people intending to join us for In Person Worship sign up
and include how many people and the names of those who will be attending worship with you. You can register for our In Person Worship using the following link:
https://www.signupgenius.com/go/5080c4ca8af28a4f94-1030am11
In accordance with new Department of Public Health and CDC guidance, we ask everyone to wear a mask for worship and require masks of ALL who will sing during worship and those who are unvaccinated.
Sunday, October 17th,Nursery Sign Up, In-Person Worship at 8:30am or 10:30am:
Our Nursery is open during our In-Person Worship on Sunday mornings. There will be special considerations in place to be sure that we keep our children and Miss Debbie safe and healthy to the best of our ability. If you plan to join us for In-Person Worship and need Nursery care for your child(ren), we invite you to sign your child(ren) up in advance using the following links:
8:30am:
https://www.signupgenius.com/go/5080c4ca8af28a4f94-830am10
10:30am:
https://www.signupgenius.com/go/5080c4ca8af28a4f94-1030am10

Sunday, October 17th, In Person 10:30am Church School Sign Up:
Children will begin in their classrooms with our Church School teachers on Sunday morning as they continue this new program year focusing on God's Story told in the Bible. Children can be signed up for our In Person Church School using the following link:
https://www.signupgenius.com/go/5080c4ca8af28a4f94-inperson23
Updated Worship Recording Information:
We are recording our in person worship and sharing it to our
YouTube
page at "uccbvideo" - with hopes that it will be posted there by Sunday afternoon. Please keep an eye out on our website at
uccb.org
for more information and our YouTube account for updated services. Here is the direct link for October 10, 2021, recorded Worship click
HERE
.

Pastors Fund Thanks & Information
Our pastors wish to thank you so much for your generous support of the Pastors Fund during these difficult and ever-changing times. With your help bills have been paid to cover housing costs, medical bills, and emergency repairs as well as to cover other everyday costs like food, gas, and clothing for members & friends of our church and wider community. The Pastors Fund is supported through the honorarium from the funerals/memorials that our pastors officiate, as well as through the generous gifts of members and friends of our community. The Thrift Shop has supported the Pastors Fund with gifts from sale profits, and the Pastors Fund is also one of the options for holiday support through our Virtual Giving Tree this year.
If you are feeling moved to make a direct gift to the Pastors Fund,
gift cards for groceries and gas
are always welcome, as are
donations made payable to Pastors Fund
.
Stewardship Thanks and Reminders
We give God thanks for all of you - the faithful members and friends of our CCB church family - who continue to support the programs, ministries and mission of our church during these strange times. Many thanks to those who have set their pledge giving on automatic payment schedules, who have made gifts of stock, who have sent checks into the church office, or who have stopped by to say "hello" and drop off an offering. Many thanks to those who are attending worship and leaving your gifts in the "little white church" on the way in or out on Sunday mornings. Without your gifts of time, talent, and treasure our church does not function and would be unable to provide the community of faith-filled care and support that we have or to reach beyond the walls offering hope to our wider community and the world.


Do remember that there are a number of ways you can make gifts to the ministries of our church. You can give through our PushPay app or set up automatic payment through your bank. You can offer gifts of stock. You can write out an old-fashioned check (made payable to CCB) or put cash in your giving envelope. Whatever way you choose to give, know that it is GREATLY appreciated. (Note: Be sure to note your pledge number and/or name on your gift so it appears on your end-of-year giving statement.)


We also thank you for your generosity throughout this year in sharing your gifts with our Pastors Fund, through which we have helped members of our church and community with paying rent, medical and electric bills, purchasing groceries and gas, and more. If you choose to make a gift to this fund, please make your gift payable to "Pastors Fund".


Thank you for your commitment, dedication, love, and deep faith shared with CCB through your gifts of time, talent, and treasure.
Book of Remembrance
Sunday – October 31st
The cherished memory of a loved one can be honored and the good of the church can be enhanced through gifts to our Book of Remembrance. On Memorial Day weekend and "All Saints" Sundays, these gifts are recognized and dedicated in worship, and those persons are remembered in prayer. The Book of Remembrance appeals to a great many people as a most beautiful and appropriate way to pay tribute to those whom we have loved. Expenditures from the Book of Remembrance Fund are approved by a vote of the congregation for the enhancement of our worship and ministry.
We will lift up the names of those remembered over the last 6 months through gifts to our Book of Remembrance. For more information please call or email the church office at 203-775-1259 or
office@uccb.org. Note: Deadline for October 31st Book of Remembrance is Monday, October 25th **.
If you wish to donate funds in memory of friends and loved ones, checks can be made payable to "Book of Remembrance" with the name of your loved one in the memo line. Donations can be mailed to:
Book of Remembrance Treasurer
The Congregational Church of Brookfield
160 Whisconier Road, Brookfield, CT 06804
**If you put a donation in the mail that you are not certain will arrive by the deadline, please email Jeannine McCullough, Office Administrator, with the information for your entry into the Book of Remembrance as well.
Your Pastors are Here for You!
Pastoral Care Appointments

Pastor Jen is available for individual pastoral care appointments either in-person or via phone or Zoom. If you have something that you would like to address or speak with her about, please feel free to reach out, (
jennifer@uccb.org
or 203-510-4760 cell #) to set up a time to talk and pray together.
Note:
Pastor Bryn will be on sabbatical through November 21st. We invite your prayers for her time spent with family and in rest, renewal, and learning during this time.
Worship Opportunities
Labyrinth & Children's Garden:

One of our confirmands recently cleaned over at our Labyrinth - making sure the path is clearly outlined and instructions for use of the labyrinth are posted at the beginning. We encourage people to stop over to the church and use the labyrinth during this nice weather (while maintaining physical distancing practices). (Note: Our Labyrinth and the story of how it came to be were recently published in a book of New England Labyrinths, so we are excited to share that with people in our area and beyond.) Work will also begin soon on our Children's Garden, a garden that will be planted in raised beds around our Labyrinth, where kids will be able to remember loved ones and go to play and pray at our church.

Keep an eye on your email, the Congregational Church of Brookfield Facebook Page, or our website on Sunday morning for the links to join us (and please feel free to share the links with family and friends).
Afterward, if you are willing to share a photo of you or your family worshipping with us online that may be used on our CCB Facebook page or website, please send it to
uccbsocialmedia@gmail.com
.
If you have missed any of our online worship services you can find them linked below, and you can subscribe to our YouTube channel
uccbvideo
, where our worship services are archived.
CCB Office Hours
Our Church Office is generally open from 9am-3:00pm, Monday-Thursday.

If you are visiting the office, we ask that you wear a mask to keep everyone's health and safety a priority.
The church door will remain locked for safety reasons, but our Ring doorbell system helps us to know who is coming to the door.
If you want to ensure someone will be available to assist you, you can always call ahead to the Church Office at 203-775-1259.
We are an Open and Affirming Congregation of the United Church of Christ.
Know that "No matter who you are or where you are on life's journey, you are welcome here!"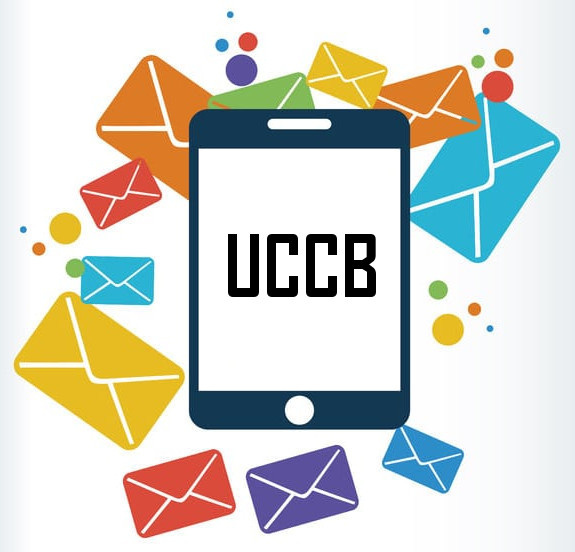 To be added to our church "blast" email list and receive the most current updates, just contact our church office administrator, office@uccb.org.

For the Pastor's Weekly electronic devotional, write the church office manager, office@uccb.org, to be added to the mailing list. For past devotionals, Click
here.

At Home Electronic
Worship
Options
Watch on Spectrum Channel 192
The previous week's service is on Sunday Mornings at 10:30 am, and Tuesday at 5:00 pm.
Listen to Podcasts of previous sermons
Click on:

https://soundcloud.com/user-98392082
No special equipment needed.
Congregational Church of Brookfield
Listen to the Congregational Church of Brookfield's
PODCAST.
Don't have time or an internet video connection?
Subscribe to our podcast and listen on the go to past sermons.
Click on:
https://soundcloud.com/user-98392082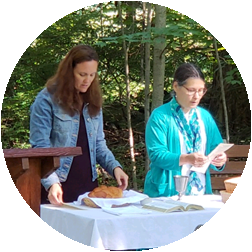 Sunday Worship
Links for pre-recorded worship services are being posted by 8 am each Sunday on this website. Church School and children's music classes for pre-K thru 8 are being offered through Zoom. Please email office@uccb.org for more information, or to enroll.


The above clip and many more from The Media Team are available online. Search "
uccbvideo" at
YouTube.com or click on the image.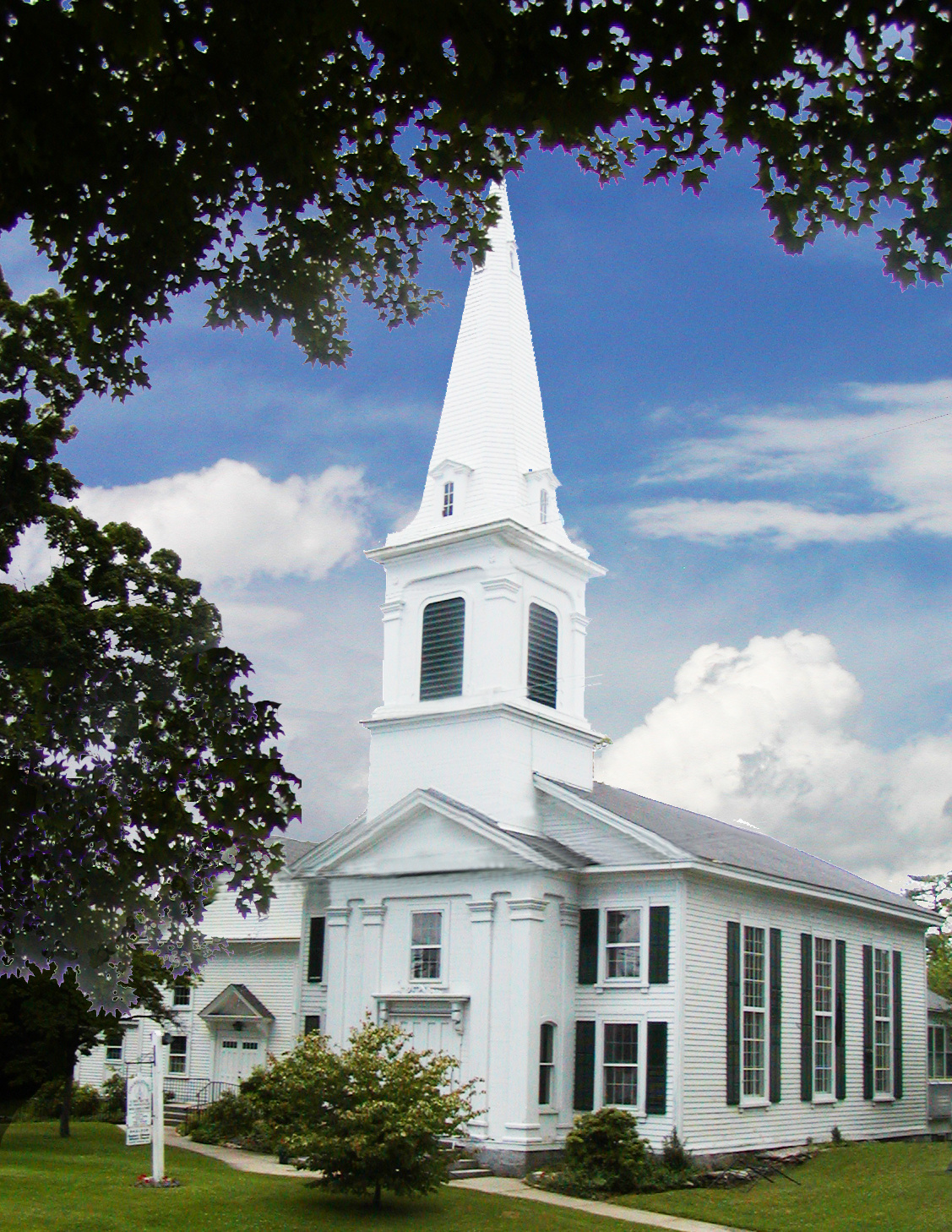 We hope our little white-steepled meetinghouse will become a weekly refuge for your soul -- where you can join us to share gratitude and wonder for your life, and learn to use ancient spiritual resources to wrestle with your questions about the greatest mysteries of the universe.
We invite you to attend every week, and to invite your friends to join you.
YOUR QUESTIONS ARE WELCOME HERE!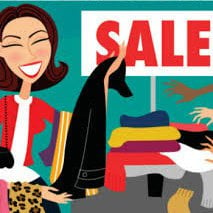 Thrift Shop news! We are back!
Upcoming sale is the following Saturday from 9:00am - 12noon:
Sorting has been completed on all your generous past donations and we would greatly appreciate any more you would like to contribute!! Adult and children clothing, shoes and accessories can be dropped off during the church office or thrift shop hours.
We Thank You All!
Your CCB Thrift Shop
Would you enjoy the guidance of fellow seekers to help you support your children's growth into strong and compassionate moral thinkers?
Are you looking for a place where you can bring your deepest joys and sorrows and find real companionship in celebration and suffering?
Do you long for a place where you and your family can learn to love one another and care for the world in a compassionate faith community?