In case of inclement weather:
On snowy or icy Sunday mornings, please use your best judgment about driving to church. We will cancel Sunday Worship when officials advise non-emergency vehicles to stay off the roads. Our policy for cancellation of mid-week activities is to do what Brookfield Public Schools decide, on their website at www.brookfield.k12.ct.us or on their phone message 203 775-7700 (x3). If there is power, weekend event cancellations get posted on this website and/or answering machine (203 775-1259).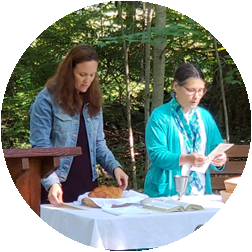 Sunday Worship
8:30 a.m. - Family worship. Nursery care and one-room Church School for pre-K to grade 8.
10:30 a.m. - Family worship with Choir & Church School. Age-graded classes from pre-K thru 8, and nursery care.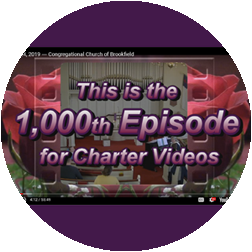 The above clip and many more from The Media Team are available online. Search "uccbvideo" at YouTube.com or click on the image.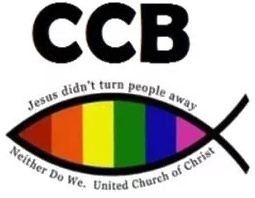 Listen to the Congregational Church of Brookfield's new

PODCAST.
Don't have time or an internet video connection?
Subscribe to our new podcast and listen on the go to past sermons.
Click on: https://soundcloud.com/user-98392082
or click on the logo.
We Have PLANS! Get a closer look!
Monday evening, September 16th 7:30-9pm the architects on the Fellowship Hall feasibility study presented their findings and proposed design solution on how we might meet the defined objectives developed over the past year by our Fellowship Hall Task Force. The information developed in this feasibility study will give us a sense of direction to consider as we address the needs of Fellowship Hall.
The Church office has DVDs of the presentation if you were not able to attend. Call or email Jeannine.
1
Our Church encourages people to grow in their faith. We look to support each other in taking action.

2
In our community, we love when forgiveness is sought and celebrate together when life brings new beginnings.
3
Partaking in our community allows us to understand and confront situations and learn and prosper from them together.
Simply place cash or checks in offering plate during any Sunday service.
Online giving can be managed below

through our secure
or the NEW Pushpay App
Giving is an act of worship, of love and gratitude.