By the Light of the Star: Christmas Tree Lighting & Live Nativity
Sunday, December 3, 2023
Christmas Tree Lighting 4:30pm – 5:00pm

Live Nativity 5:00pm – 7:00 pm
During this busy Christmas time, it is easy to lose sight of the true reason for the season.
The Congregational Church of Brookfield invites you to our Christmas Tree Lighting and Live Nativity. Come enjoy the festivities of our outdoor Christmas Tree lighting, sing Christmas Carols, visit our miniature Christmas Village (with train, sleigh and much more!), warm yourself with hot chocolate, and experience the wonder of Bethlehem and follow the Star to the Greatest Gift.
Join us in Fellowship Hall for a Giving Fair, including our SERRV Fair Trade Bazaar and opportunities to offer gifts to those in need this season, as well. We will be collecting new and clean gently used coats, hats, and gloves to be distributed through Dorothy Day Hospitality House and the Danbury Association of Religious Communities (ARC), as well as offering an opportunity for you to make a gift to worthwhile organizations like Heifer Project, New Fairfield Society for Animal Welfare, and more in honor of a loved one who may have everything on their Christmas list already.
Bring your family and friends, tell your neighbors and share this event on social media.
***Note: This was supposed to be an outdoor event, but today's rainy cold weather is moving our Live Nativity INDOORS. You will be able to walk through the various scenes of the Christmas story -- from the Youth Room, where sheep and goats and shepherds will greet you, then down the hall to visit the 3 Wise Men and hear their story. The walk through ends in the candlelit beauty of our historic Meetinghouse, where Mary, Joseph, and the Holy Child will await your arrival.
No strollers or pets for the Live Nativity walk, please. If you have mobility challenges, know that we have a LIFT available to get you from the accessible Courtyard entrance up into the Meetinghouse. You will need to return to your car to drive down to our lower parking lot to enter Fellowship Hall and participate in the Advent Fair there. You can also participate in the lighting of our outdoor Christmas tree from your car at 4:30pm.
Contact the church office for more information.
203-775-1259 or
office@uccb.org
We hope to see you all for this great event!
Sunday, December 3, 2023
1st Sunday of Advent
"Awaiting...the Advent of HOPE"
Advent begins as the darkest days of the year approach. This year, as a new war in the Middle East comes to a tenuous "pause," we feel our souls aching and awaiting the coming of Holy Peace to that troubled land.
Where do we find hope in such times? What gifts do we receive in Christ's church that can shore up our mental and spiritual health to face life's trials? What is the Good News we hear and share in this season?
Rev. Bryn Smallwood-Garcia preaches on the encouraging opening words of Paul's First Letter to the Corinthians, as we come to the table for Holy Communion and enjoy an offering of music from our Bell Choir at 10:30 worship.
8:30am and 10:30am Worship in the Meetinghouse
(with 10:30am Live Stream)
Church School & Nursery Care are available at 10:30am: If you have questions about Church School, please be in touch with our Church School Coordinator, Barbara Crandell at
barbara@uccb.org. The Nursery is open for both Sunday services as well.

Our 10:30am service is LIVE STREAMED and RECORDED. You can live stream our 10:30am service for December 3rd from the following link:
https://youtube.com/live/ThGF2fdBNqc?feature=share
Recordings of our worship services can be found on our YouTube page "
uccbvideo".
10:30am Sunday Weekly Worship Recordings:

If you are not able to watch the service live from the beginning, or if you need to join the service late, there will be an opportunity to view the entire recording in a few hours, after YouTube processes it and uploads it to our church YouTube channel. For instant notifications of Live Streams, you can also subscribe to that channel, uccbvideo, by clicking on the red "Subscribe" button on the YouTube page or click on the link above.
Our 10:30am service is inside our air conditioned Meetinghouse and is LIVE STREAMED and RECORDED. You can view the recorded live stream our 10:30am service for November 26th from the following link:
(1) November 26, 2023, 10:30pm ― UCCB LIVE ― Congregational Church of Brookfield - YouTube
Sharing to Build, Building to Share…
See the New Vision for Fellowship Hall!



Brochure link above

Campaign Update

It has been amazing to see the response from the congregation with our Fellowship Hall campaign results.

Whether it was completing a giving commitment card, making an initial monetary gift or giving an entire pledge up front.

Thank you all for participating, believing in our vision for this important project and showing your support!

Each gift is a blessing; It truly shows the need and want for a fully accessible, updated Fellowship Hall, as it has been talked about for years.
Because we are CCB, we have fun whenever we gather! Even as we worship each week in our historic Meetinghouse, fellowship is at the very heart of our church life and we believe Fellowship Hall should be accessible to all. We invite you to contribute as generously as you can and help us extend God's extravagant welcome to everyone, "no matter who we are or where we are on life's journey." Whether we walk or roll, we seek to follow Jesus together!

Pastors Fund Thanks & Information
Our pastors wish to thank you so much for your generous support of the Pastors Fund during these difficult and ever-changing times. With your help bills have been paid to cover housing costs, medical bills, and emergency repairs as well as to cover other everyday costs like food, gas, and clothing for members & friends of our church and wider community. The Pastors Fund is supported through the honorarium from the funerals/memorials that our pastors officiate, as well as through the generous gifts of members and friends of our community. The Thrift Shop has supported the Pastors Fund with gifts from sale profits, and the Pastors Fund is also one of the options for holiday support through our Virtual Giving Tree this year.
If you are feeling moved to make a direct gift to the Pastors Fund,
gift cards for groceries and gas
are always welcome, as are
donations made payable to Pastors Fund
.
Your Pastors are Here for You!

Pastoral Care Appointments

Pastor Bryn and Pastor Jen are available for individual pastoral care appointments either in-person or via phone or Zoom. If you have something that you would like to address or speak with them about, please feel free to reach out, (
bryn@uccb.org
or
jennifer@uccb.org
) to set up a time to talk and pray together.
Worship Opportunities
Labyrinth & Children's Garden:

One of our confirmands recently cleaned over at our Labyrinth - making sure the path is clearly outlined and instructions for use of the labyrinth are posted at the beginning. We encourage people to stop over to the church and use the labyrinth during this nice weather (while maintaining physical distancing practices). (Note: Our Labyrinth and the story of how it came to be were recently published in a book of New England Labyrinths, so we are excited to share that with people in our area and beyond.) Work will also begin soon on our Children's Garden, a garden that will be planted in raised beds around our Labyrinth, where kids will be able to remember loved ones and go to play and pray at our church.

Keep an eye on your email, the Congregational Church of Brookfield Facebook Page, or our website on Sunday morning for the links to join us (and please feel free to share the links with family and friends).
Afterward, if you are willing to share a photo of you or your family worshipping with us online that may be used on our CCB Facebook page or website, please send it to
uccbsocialmedia@gmail.com
.
If you have missed any of our online worship services you can find them linked below, and you can subscribe to our YouTube channel
uccbvideo
, where our worship services are archived.
ndayCB

Church Office Hours
Monday through Thursday - 9:00am - 2:00pm
CLOSED on Fridays.

The church door will remain locked for safety reasons, but our Ring doorbell system helps us to know who is coming to the door.

If you want to ensure someone will be available to assist you, you can always call ahead to the Church Office at 203-775-1259.
We are an Open and Affirming Congregation of the United Church of Christ.
Know that "No matter who you are or where you are on life's journey, you are welcome here!"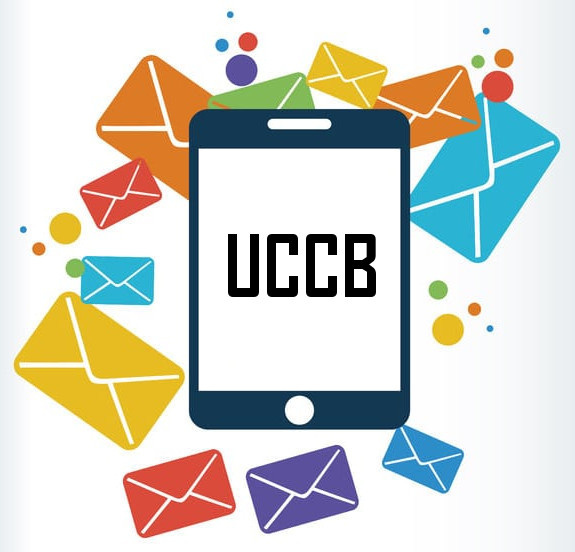 To be added to our church "blast" email list and receive the most current updates, just contact our church office administrator, office@uccb.org.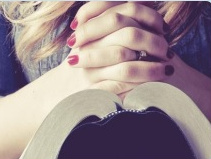 We are a praying church!
We welcome your sharing of joys and concerns for prayer -- either with the Pastors, the Deacons, the Stephen Ministry team, or the whole congregation in public worship. If you have a prayer request to share, please just email the Church Office, with "Prayer Request" in the memo line at
office@uccb.org
, and please indicate if you would like this request to be shared with just the pastors, with pastors & Deacons, or in worship. Thank you.
At Home Electronic
Worship
Options
Watch on Spectrum Channel 192
The previous week's service is on Sunday Mornings at 10:30 am, and Tuesday at 5:00 pm.
Listen to Podcasts of previous sermons
Click on:

https://soundcloud.com/user-98392082
No special equipment needed.
Congregational Church of Brookfield
Listen to the Congregational Church of Brookfield's
PODCAST.
Don't have time or an internet video connection?
Subscribe to our podcast and listen on the go to past sermons.
Click on:
https://soundcloud.com/user-98392082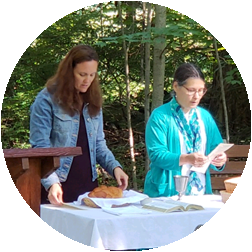 Sunday Worship
We are recording our in person worship and sharing it to our
YouTube page at "uccbvideo" - with hopes that it will be posted there by Sunday afternoon. We have two services with a brief (30 minute) worship is in the outdoor Chapel through Labor Day Sunday at 8:30am and a 10:30am worship (no more than 45 minutes) also in our Meetinghouse. Note: Nursery Care will be available at both worship services, and Church School will meet at 10:30am. You can sign up for our worship services, nursery care, and church school at the links above.

The above clip and many more from The Media Team are available online. Search "
uccbvideo" at
YouTube.com or click on the image.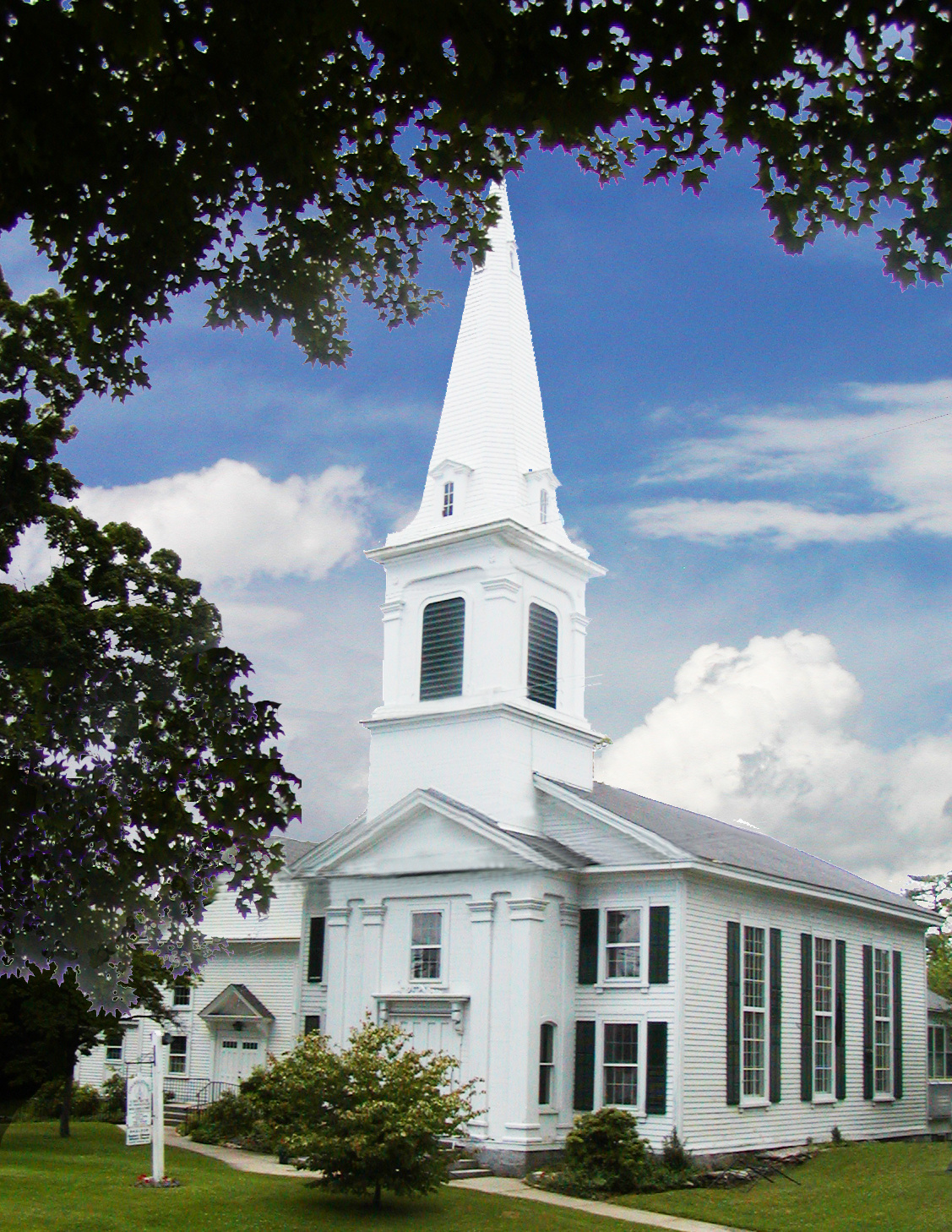 We hope our little white-steepled meetinghouse will become a weekly refuge for your soul -- where you can join us to share gratitude and wonder for your life, and learn to use ancient spiritual resources to wrestle with your questions about the greatest mysteries of the universe.
We invite you to attend every week, and to invite your friends to join you.
YOUR QUESTIONS ARE WELCOME HERE!
We will be open the following Saturdays:
12/2 and 12/16
from 9:00am - 12noon.
If you have items to donate to the Thrift Shop, they can be delivered at the Thrift Shop on open days or you can drop them off at the Church building during open Office hours. Thank you for your support of the Thrift Shop Ministry which supports outreach causes through our church's ministries and beyond.
We Thank You All!
Your CCB Thrift Shop
Would you enjoy the guidance of fellow seekers to help you support your children's growth into strong and compassionate moral thinkers?
Are you looking for a place where you can bring your deepest joys and sorrows and find real companionship in celebration and suffering?
Do you long for a place where you and your family can learn to love one another and care for the world in a compassionate faith community?