Who We Are...
Rooted in the Past

Alive in the Present
Focused on the Future
Who We Are
The Congregational Church of Brookfield is a local congregation of the United Church of Christ – a mainline Protestant denomination in the United States.
We Believe
Jesus Christ is our Lord.
This belief is the central focus of our faith as a fellowship of growing Christians. We relish our history as Congregationalists with that long held tradition of the autonomy of each congregation . . . and the belief that each individual has a direct relationship with God.
One in Christ
We are a richly diverse people of God celebrating the unity we share in Jesus the Christ. While we affirm our individuality, we are thankful to be joined as a part of a fellowship, where "when two or three gather in Jesus name" God is found more fully in our midst.
A Ministry for You
We invite you to journey with us in the quest for meaning, hope, and purpose.
Open and Affirming Statement

Open and Affirming
To read our O&A statement, click
here, or on the Rainbow fish above. For more information, talk to one of our Pastors.

The Rev. Bryn Smallwood-Garcia, Senior Pastor

The Rev. Jennifer L. Whipple, Associate Pastor
Toni Sullivan, Director of Music
Jeannine McCullough, Church Office Administrator
Barbara Crandell, Church School Coordinator
Debbie Marquardt, Nursery Care Provider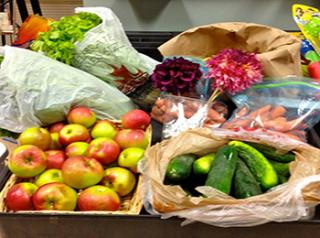 "If you could have seen the tearful eyes and heard the grateful words of thanks from the families as your donations were picked up, you would realize how deeply you have touched them"

Brookfield Social Services